Scientific Laboratories
Currently, GMIT operates five laboratories that are used both for research and educational purposes. This includes:

The Physics Laboratory
The Chemistry Laboratory
The Mechanical Engineering Laboratory
The Raw Materials and Processing Laboratory
The Environmental Laboratory.
Our well-equipped laboratory facilities will be upgraded significantly after the completion of a new multi-functional building, which is expected around 2022.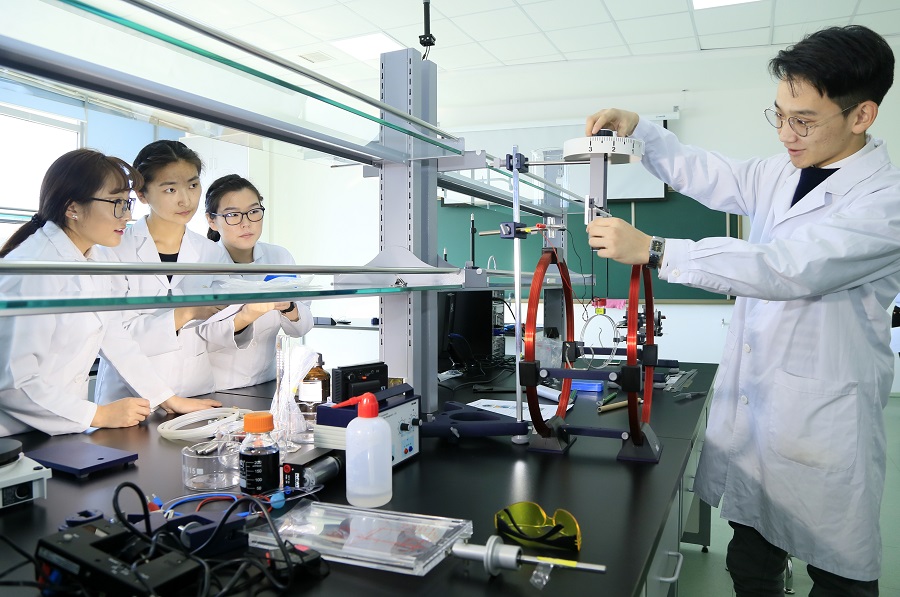 Physics Laboratory:
Our Physics Lab was opened in 2015 to get students passionate about engineering scientific disciplines and introduce them to some exciting real-world, close to praxis applications of physics. We provide wide range of equipment including electrical, mechanical, fluids and optical modules for undergraduate courses.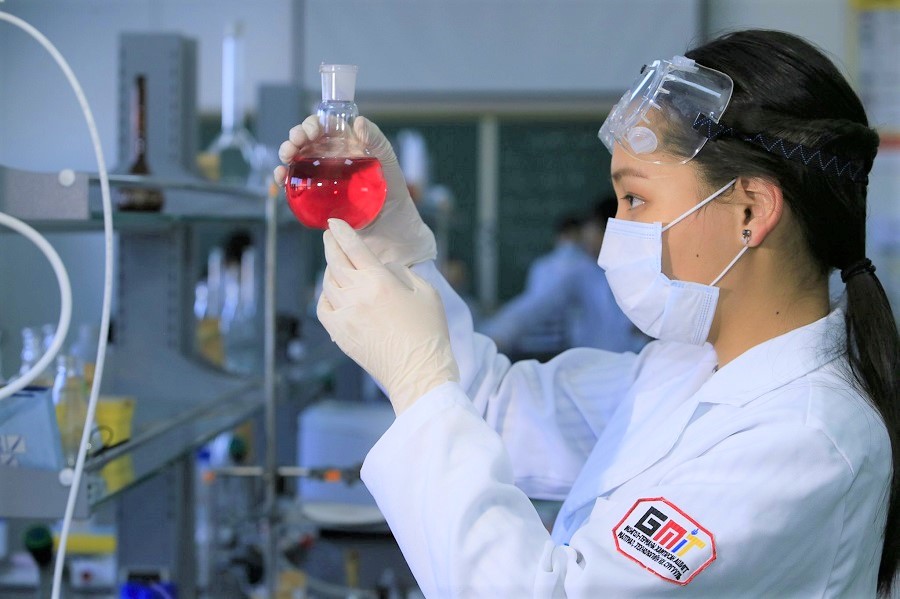 Chemistry Laboratory:
Our Chemistry Lab was established in August 2014 with the support of the Mongolian government. Its purpose is to enhance the application of theoretical knowledge through the development of experimental and analytical skills of the students and raising awareness of health and safety requirements. The Chemistry Lab offers work places for 20 students and is used for General Chemistry in the Basic Engineering Program and in the Bachelor programs, for the elective module of Analytical Chemistry as well as for Environmental Engineering modules, e.g. for water and soil analysis, or for Hydrometallurgy.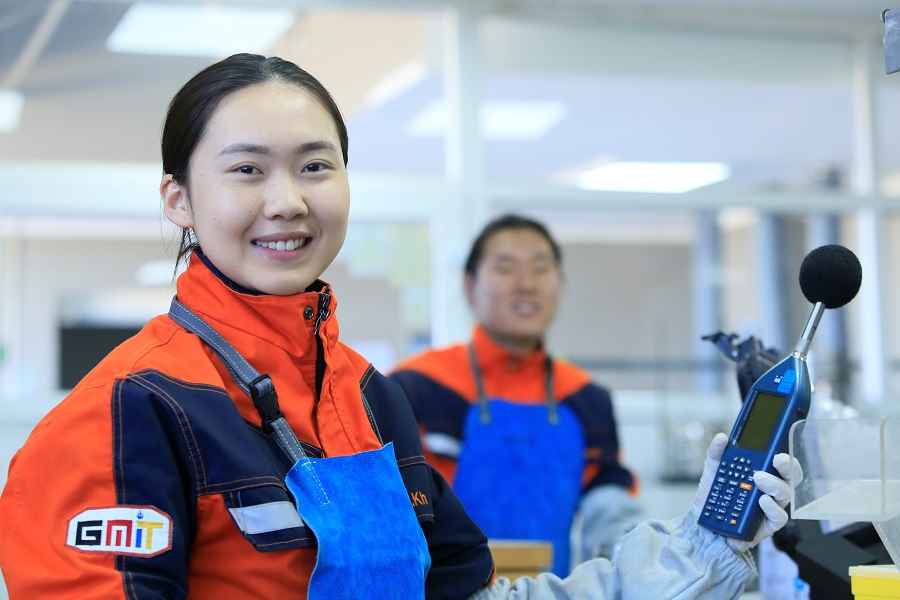 Mechanical Engineering Laboratory:
Our Mechanical Engineering Lab has being opened since April of 2018. Mechanical Engineering students can perform many standard tensile and compression tests on materials, components, and structures. Additionally, they can produce components and structures for the tests using band saw, circular saw, cutter, grinder, drill, 3D printer, and arc welder, and can assemble electrical cars and robots.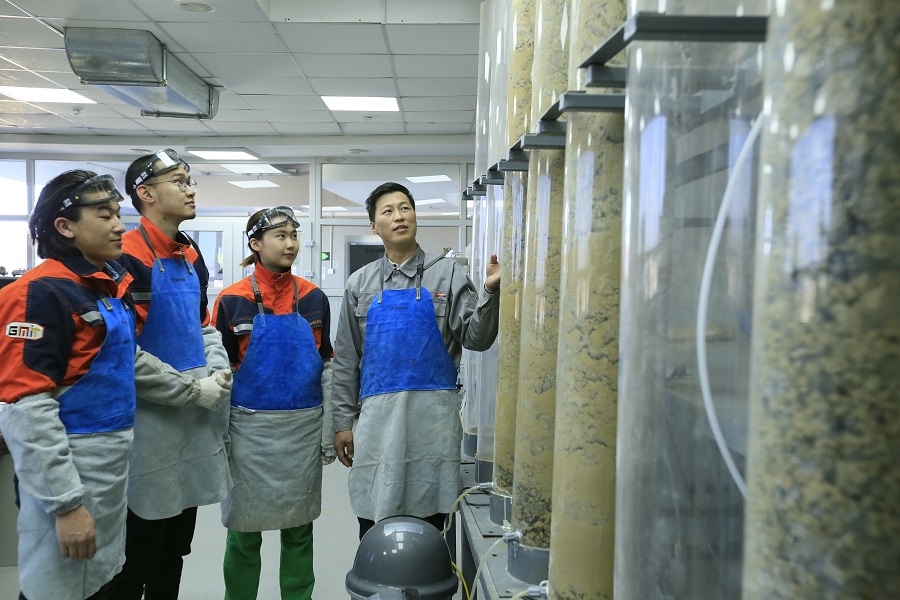 Raw Materials and Processing Laboratory:
Our Raw Materials and Processing Lab was established straight from the beginning. It has main two sections: sample preparation and technological part. Sample preparation equipment include various crusher and mill systems. In the technological section equipment includes magnetic separation devices with high and low intensity, dry and wet sieving machines, a flotation cell, a distillation plant, a liquid-liquid extraction plant and leaching column/tank. The lab is used for modules related to process engineering and geosciences / mineralogy.
Environmental Laboratory:
Our Environmental Lab is GMIT's youngest laboratory which was opened to students and researchers in 2018. The focus of this laboratory is on water quality (e.g. BOD, water microbiology and various standard parameters such as pH, EC, DO), climate and heat (e.g. a meteorological monitoring station and a professional thermal camera), air quality (e.g. particulate matter concentrations) and soil quality (e.g. soil probes, sieving equipment). The lab is used for modules related to water, soil and air quality and includes mobile equipment for outdoor use.