Accreditation
In pursuit of excellence in teaching and research, accreditations play a crucial role for the German-Mongolian Institute for Resources and Technology (GMIT). We actively monitor our activities, and regularly seek the independent assessment of our university as a whole through national and international accreditations. As part of our Quality Assurance approach, we are committed to continuously reviewing, evaluating and enhancing the quality of our degree programs (by Vice-Rector for Academic Affairs), and research activities (by Vice-Rector for Research) as well as our administrative support processes (by Quality Assurance Department).


Accreditation is a multi-step process, in which an expert group appointed by the accreditation agency like MNCEA or ACQUIN assesses the quality of the institute and study program. The GMIT assessments included an on-site visit by a team of experts, with a particular focus on the evaluation of the study program's national and international dimensions, the career prospects for graduates (employability), and the practical orientation of the higher education (demands and expectations of the industry). In general, an accreditation is awarded for a term of five years. Before expiration in 2024, GMIT will apply for re-accreditation, and have to face the assessment process once more. The re-accreditation is granted for a period of up to seven years.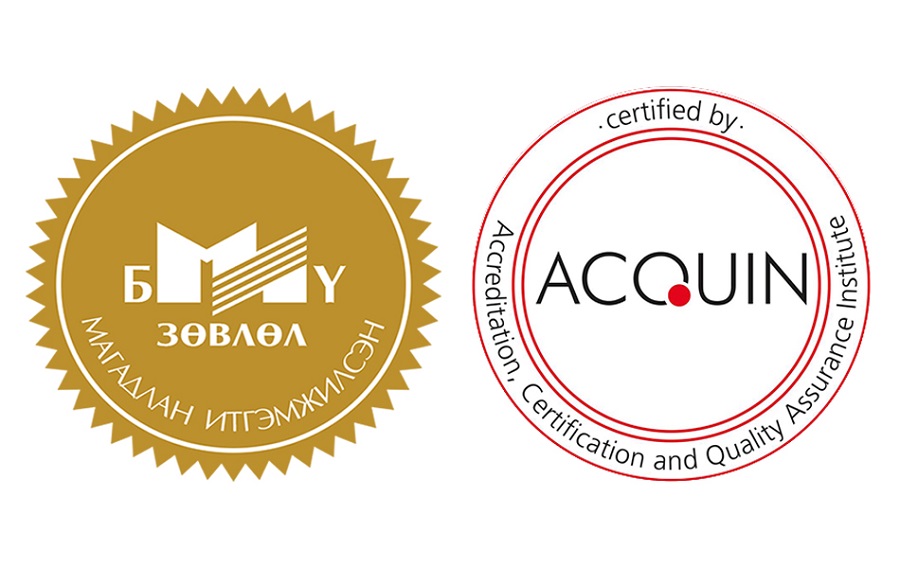 The German-Mongolian Institute for Resources and Technology is state-recognized and accredited (Institutional Accreditation) by the Mongolian National Council for Education Accreditation (MNCEA). The Mongolian State approval of our Study programs was the important prerequisite for obtaining the International Program Accreditation.
For the future career of our students, it has been utterly important to design all GMIT Study programs according European University standards, which are following the
Standards and Guidelines for Quality Assurance in the European Higher Education Area (ESG)
. Therefore, the International Program Accreditation was conducted by the German Accreditation, Certification and Quality Assurance Institute (ACQUIN) in 2019. ACQUIN is registered under the license of the German Accreditation Council and the Mongolian National Council for Education Accreditation, and is thus empowered to award its quality seal to Study programs which have successfully undergone accreditation. ACQUIN operates internationally in several key regions, including Europe, Africa, America and Asia, and is member in various international networks like the
European Network for Quality Assurance (ENQA)
, the
European University Association (EUA)
, and the
International Network for Quality Assurance in Higher Education (INQAAHE)
.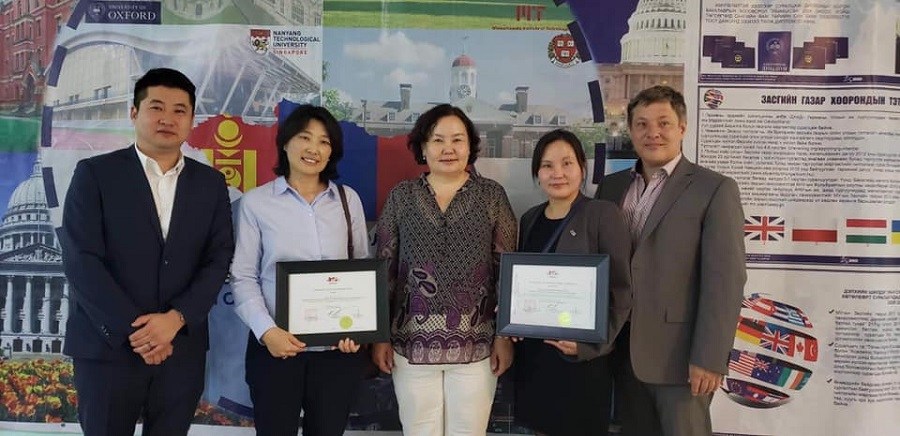 On July 8, 2019 - Rector Prof. Battsengel Baatar, Vice-Rector Enkhbayar Bold, and the GMIT Quality Assurance Team received the official accreditation certificate by Mrs. Tungalag Jamts, Senior Officer of Program and Institutional Accreditation at MNCEA.