Why GMIT?
Engineers play an important role in today's world. According to a survey by the online-platform
interestingengineering.com
, engineering is getting increasingly important, and will be the most sought-after profession in the years to come. Furthermore, the prosperity of Mongolia is dependend on its engineers' knowledge and skills.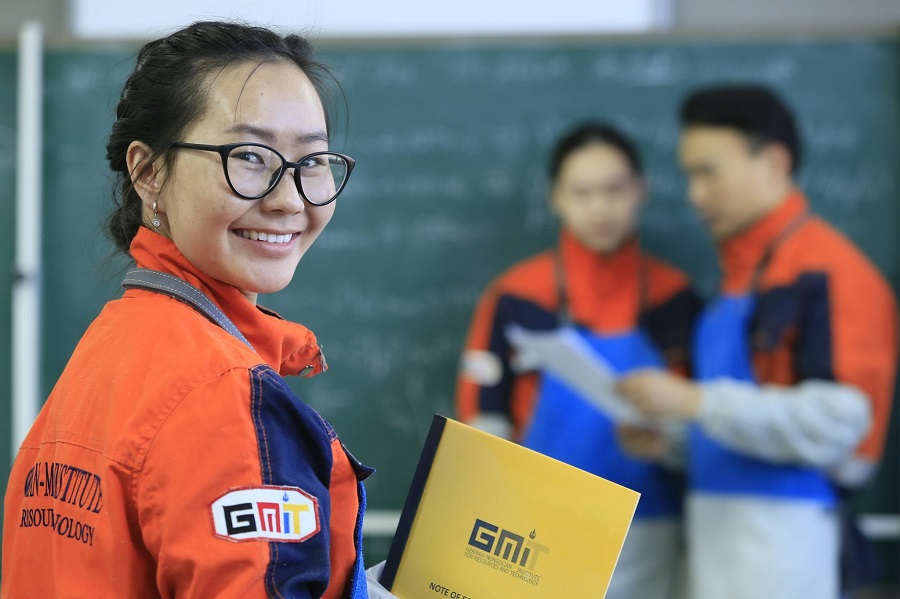 Mongolia and the Federal Republic of Germany established the German-Mongolian Institute for Resources and Technology (GMIT) in order to prepare skilled professionals in the field of science, technology, mining and the environment. GMIT strives to be internationally recognized for its high standards in education, research and innovation.
GMIT is aiming to prepare highly qualified, socially responsible, internationally recognized and creative engineers by following international experience and standards in accordance with promoting sustainable economic growth in Mongolia. The development of GMIT and its cooperation with German Partner Universities is supported by the Mongolian Ministry of Education and Sciences (MES), and the German Federal Ministry of Economic Cooperation and Development (BMZ). The German contribution to GMIT is implemented by the
Deutsche Gesellschaft für Internationale Zusammenarbeit (GIZ)
and the
German Academic Exchange Service (DAAD)
.
10 reasons that make GMIT special and unique in Mongolia:
1. Internationally recognized degree.
GMIT obtained the International Program Accreditation for its study programs by
ACQUIN
(Germany) on March 26, 2019, and the Mongolian Institutional Accreditation by
MNCEA
on July 8, 2019. That gives our students the great opportunity to continue with their Master's and Ph.D studies at leading universities, worldwide. Furthermore, employers are looking for highly trained engineers from internationally accredited universities.
2. German Engineering study programs.
Our study programs are based on German curricula, in combination with English as language of instruction. All courses are conducted in English, which prepares our students for the global business and research world. Additionally, we offer German classes as electives, especially for students who want to study/work in Germany.
3. Internationally trained professors and lecturers.
Our
academic staff
has studied, taught, researched and worked in Germany, the USA, Canada, Japan, South Korea and elsewhere. Visiting professors and lecturers from our renowned German Partner universities are regularly invited to teach at GMIT.
4. Scholarships and Government loans.
GMIT awards excellent students as well as active volunteer students with full or partial scholarships to cover tuition fees and living costs. Currently, we offer following
scholarships / financial support
to our students: GMIT scholarship, DAAD scholarship, Government education loan, and Government financial aid. 45 percent of our students receive GMIT / DAAD scholarships.
5. Campus university.
GMIT is the first Campus university in Mongolia. Campus university means that our university is situated on one site, with student accommodation, teaching and research facilities, and leisure activities all together. At GMIT, our campus is not only a modern hub to learn and research, but is also a thriving place of student life.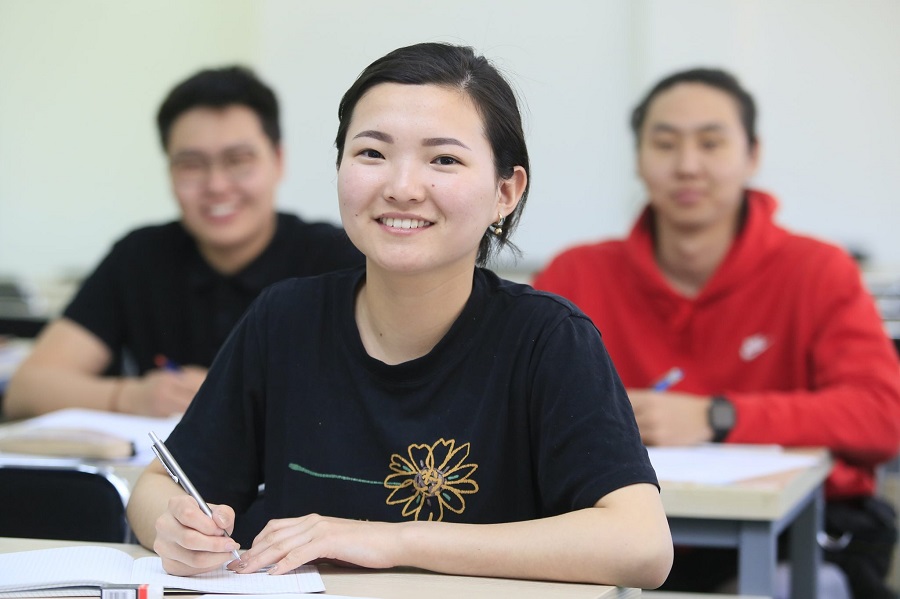 6. Finest facilities.
Our campus provides a convenient and beautiful study environment, incl.
fully-equipped computer laboratories
, modern library with over 8,000 books, well-equipped fitness hall, reading rooms, canteen with fresh and healthy meals, first aid room (doctor on campus), and free Wi-Fi access.
7. Scientific Laboratories on international standards.
Our
scientific laboratories
get students passionate about engineering disciplines and introduce them to the exciting real-world of engineering and natural science. GMIT operates five laboratories that are used both for research and educational purposes: Physics Laboratory, Chemistry Laboratory, Mechanical Engineering Laboratory, Raw Materials and Processing Laboratory, and Environmental Laboratory.
8. Internships and Summerschool program.
Internships are a fundamental part of GMIT's study programs. During their basic and professional internships, our students gain real-world experiences from Mongolian and international companies. Many students choose German / European companies for their professional internship, in order to get their first employment there. Additionally, GMIT offers
Summerschools
with our international partners in Germany (Freiberg) and China (Xuzhou).
9. Employability.
Our graduates are well connected to Mongolian and international companies, and the companies are aware about their excellent international academic standards. Currently, 100% of our former students are employed, e.g. at Oyu Tolgoi, MAK, Mongolian Mining Corporation, and Energy Resource.
10. Research and scientific projects.
GMIT emphasizes applied and interdisciplinary
research activities
, with a special focus on clean air, clean water, and clean soil. Right now, our academic staff and our students are conducting more than 15 research projects.