Why do we offer Energy and Electrical engineering for you?
GMIT's Bachelor of Science Degree Program (B.Sc.) in Energy and Electrical Engineering prepares students for careers in renewable and conventional energy systems across a range of infrastructures, in a variety of industries.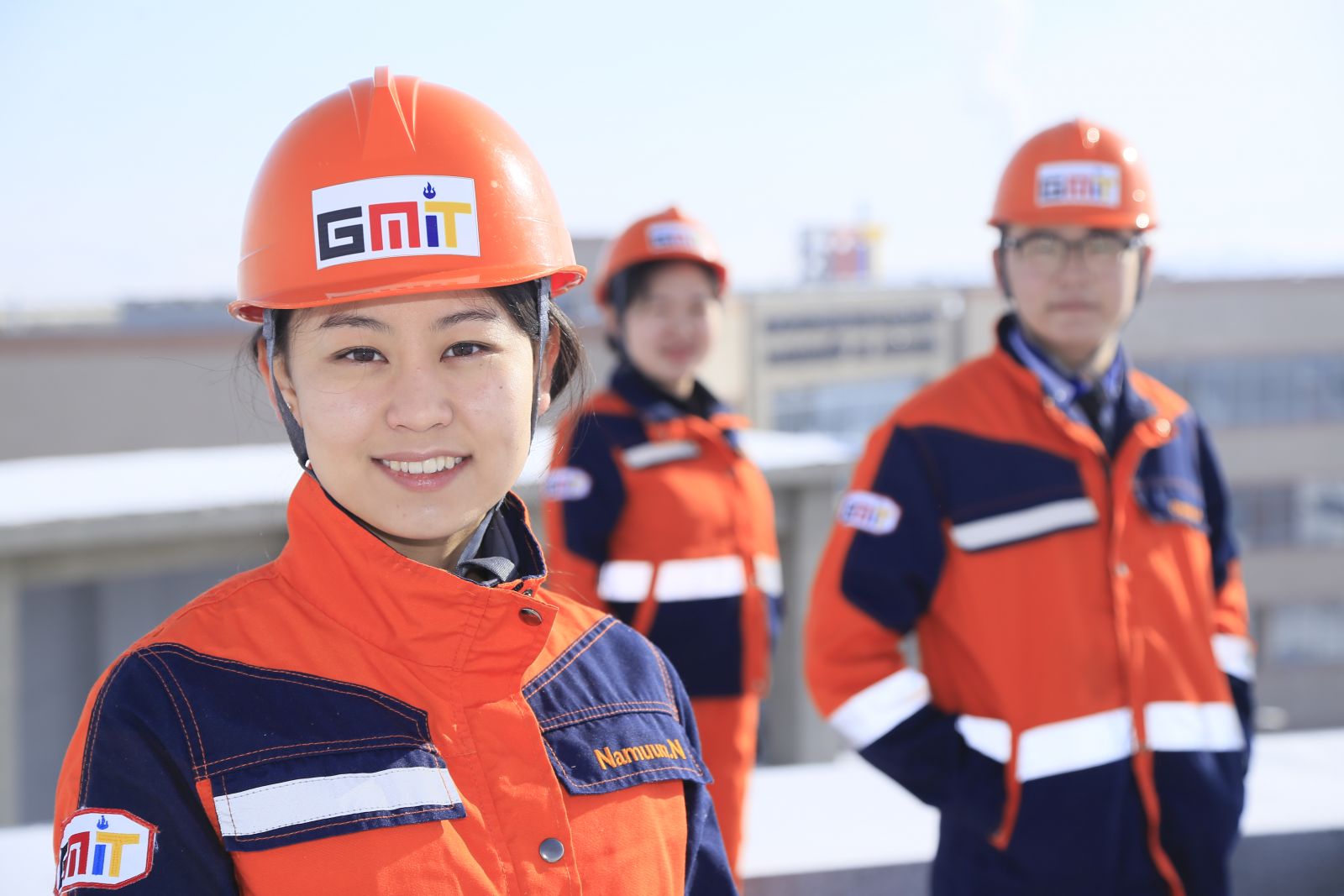 Our graduates are prepared to work on projects that involve the design of energy efficient services, plant engineering, renewable and sustainable energy technologies, and the application of new technologies, devices and systems to these projects.
Why to get your Engineering degree from GMIT?
Our Bachelor Degree program in Energy and Electrical Engineering provides students with knowledge, skills, and professional values to work on problems in energy production and electrical and automation systems, with application to advanced industrial technologies. Upon completion of the bachelor degree program, students will have acquired the ability to evaluate existing energy and electrical systems and processes, and design new, efficient systems based on feasibility studies. Successful graduates are qualified to organize and maintain energy systems that ensure the stable, normal operations of power generation, distribution, transmission, and consumption.
GMIT students are prepared to become an electrical engineer, a power engineer or an electronic automation engineer, capable of working in any field of energy and electrical systems application, research, or production. Career opportunities in national or international mining, industry, business, or governmental sectors include: the manufacturing, mining, construction, energy, and renewable energy sector; industrial processing plants; electrical and power stations/substations; government and private sector administration; and academic or consulting careers.
German engineering education is globally recognized and well-known for its excellence in research and applied knowledge. GMIT students are trained to have full mastery of their profession, and to be familiar with advanced technology and its applications. Teaching and research activities at GMIT are offered entirely in English; furthermore, our degree programs and curricula are internationally accredited. International universities and research institutions recognize GMIT bachelor degrees, according European standards.

Our instructional approach in the Energy and Electrical Engineering curriculum is based on the student's practical needs, capability for self-development, and support for professional growth. For example, students may participate in international and national projects and programs aimed at ensuring energy efficiency, and safe operation of power systems' electrification and automation. In addition to professional and specialized courses, soft skills are provided, so that it is possible to work in a managerial trainee position immediately upon graduation. The Energy and Electrical Engineering study program also includes required internships at national or international companies in Mongolia. Senior students must complete a final project at the end of their degree program, during which they often collaborate on real-world problems with students from Germany or the United States.
The following are requirements for matriculation in the Energy and Electrical Engineering Bachelor Degree program at GMIT:

Completed secondary education
GMIT English Language Examination C1 (advanced) and B2 (upper-intermediate)
Mongolian General Entrance Examination (GEE) score of 600 or above in both Mathematics and Physics
If your GEE and English language exam results do not meet the above requirements, you can join the Basic Engineering Program (BEP), which requires a score higher than 530 in Mathematics in the GEE and an English language proficiency of B1 (intermediate). The BEP helps you to improve your natural science, English, and soft skills, serving as a bridge to GMIT's B.Sc. programs.
Tuition fees: B.Sc. degree program - MNT 108,000 per credit point
Accommodation on campus (shared 4-bedroom unit): MNT 520,000 per year
The many scholarshipsa, discounts, loans and grants in Mongolia are fully open to students at GMIT. There are also scholarship programs of the German Academic Exchange Service (DAAD), GMIT, and partner companies.
Half of the student body at GMIT receives scholarships and financial support; these funds are awarded based on academic achievement and participation in volunteer and extracurricular activities
There are a total of 8 semesters of study, the first 3 semesters of which are joint study with other major students, and the fourth semester begins with modules in energy and electrical engineering. Graduates will be able to apply knowledge and skills that meet international needs.
The curriculum consists of basic science modules, general modules, technical basic modules, professional modules, and projects internships thesis. During the first four semesters, students receive general background knowledge in science, and basic engineering approaches, in addition to technical English.

A) Basic science modules
Math, Physics, Chemistry
B) General modules
Introduction to Economics, Scientific Methods, Health-Safety-Environment,
C) Basic technical modules
Introduction to Computer Science, Statistics and Numerical Methods, Introduction to Electrical Engineering, Scientific Methodology, Engineering Projects, Programming,
Mechanics: Materials Science, Statics, Dynamics, Fluid Mechanics, CAD, Engineering Design, Engineering Thermodynamics, Materials Science, Flued Mechanics, Hydraulic and Pneumatic Drive, Software Engineering
D) Professional modules
Signals and Systems, Software, Control Systems, Fundamentals of Electrical Engineering, Basic Electronics, Measurement, Instrumentation with Controllers, Electric Machines and Drive, Power Electronics and Energy Systems
E) Advanced professional modules
Transmission and Distribution Engineering, Energy Conversion and Energy Storage, Embedded System, High Voltage Engineering, Power Plant Engineering, Energy System Design (Modelling and Analysis), Power System Relaying and Protection, Smart Grid, Communications, Power System Planning and Operation and Control
F) Soft skills
Intercultural Communication Skills, Technical English, Engineer in the Society, Scientific Writing, English language, German language
G) Projects and Internships
The students engineering experience the way an engineer deals with problems, they construct in methodology way and solve complex engineering tasks in the engineering project at the first semester.
The fourth-years-students from different engineering disciplines work as a team on a current research topic at the seventh semester. During the graduation research project, students work with students from Germany and the United States to solve real problems. Students also gain knowledge and skills on how to do research and write research papers
Students must complete a 6-week basic internship before the 3rd year and a 14-week internship before the 4th year. Basic internships are useful in choosing a major, while internships provide students with general engineering practical experience and skills.
H) Bachelor's thesis
4th year students are required to complete a Graduation Research Project and a Bachelor's Thesis. These are designed to summarize the knowledge gained during the four years at the GMIT.
1) Keep updating your knowledge
Students who continuously improve their knowledge and professional skills, and who keep up- to- date with the latest technology and technical developments, are more successful.
2) Test your knowledge in the real world
Students should test their knowledge in practice, and in the process, obtain new knowledge and skills
3) Be responsible
The more knowledgeable you are, the more responsible you are. Electrical current is not visible; you do not know if the electricity is actually there, so act responsibly
4) Employ good engineering ethics
Be willing to work to develop social and professional fields, as a volunteer, to be socially responsible
5) Strictly adhere to safety rules
Energy and electrical engineers must adhere electrical safety rules, labor discipline, and be a team worker. There is no room for carelessness and risk-taking in this field of endeavor.
6) Speak clearly and briefly
To speak concisely and clearly in the workplace is to avoid risks and electrical hazards.
7) Hone your communication skills
The best and most innovative ideas in the world have no hope of growing past the drawing board if you are unable to communicate including including conversation, writing, and presentation them effectively. And today, most technical communication between team members and leadership happens over email, which is a form of writing. Learn to present an argument simply and without agenda, and always read your emails through once or twice before sending.
8) Diversify your engineering classes
Take classes in all sorts of engineering, even if they are not your concentration. Understanding not only the subject matter, but also how other types of engineers approach and solve problems, will lend insight into your own field, from mechanical engineering to energy engineering and energy engineering to envorimental engineering and beyond.
9) Teach someone else
One of the most effective ways of ensuring you understand something is by explaining it to someone else. Before you move past a subject, make sure you not only answered the question but also can replicate and explain the process.
10) Be ability to work as a team
Working alone can get exasperating if you find yourself stuck on a problem. Working with others will not only introduce other viewpoints to approaching a problem, it will also provide encouragement and camaraderie in the face of frustration. Actually, it does not allow working alone in electrical maintenance and repairs and installations