According to the Rector`s resolution that "to renew the freelance committee and structure of disaster protection" approved on November 11, 2020, the committee and structure of the specialized unit, First Aid Group, and Fire and Rescue group have appointed. As a part of the prevention and protection, the online meeting was held with the students who are staying on the GMIT campus, and their suggestions were received.

We are implementing inspection regularly, decontamination of school and dormitory, placement of warning boards of the disease, prompt delivery of news and information, advice to students on the use of masks and hand sanitization at the moment.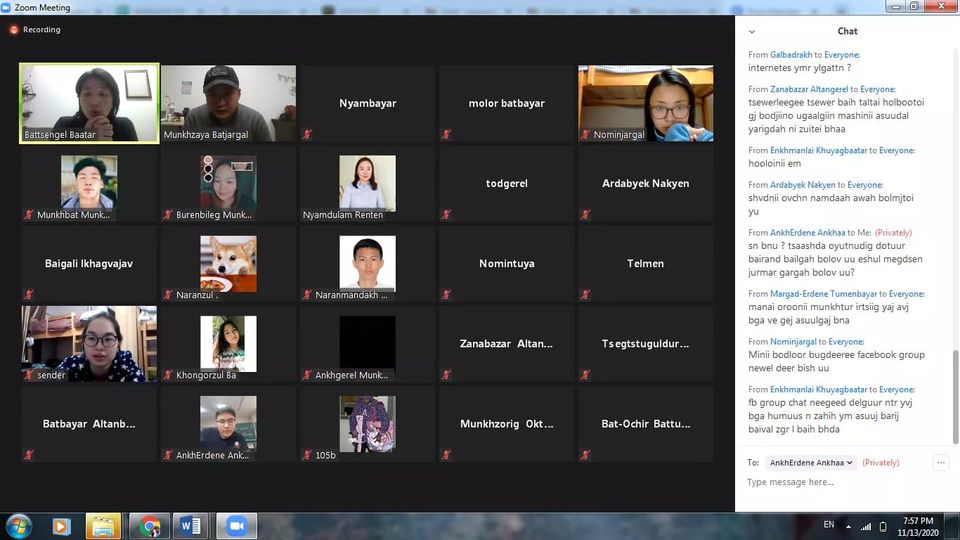 The task force has begun researching students' daily food need and household items and providing them with products such as hot curds and seabuckthorn for support the immune system of students. In addition, Task force of GMIT are exchanging up-to-date information the Ministry of Education and Science, the General Agency for Specialized Inspection, the Emergency Management Department, the Ulaanbaatar City Health Department, and the Nalaikh District Emergency Headquarters daily.