IT Services & Library
GMIT is providing a wide range of IT Services to the students: More than 50 Personal Computer systems (PC) with a variety of software - plus internet access and copy/scan/print options - are available at two PC labs, and in the library. All PCs have up-to-date features (e.g. Core i5 processor) and advanced software installed. The computers can be utilize by the students throughout their studies. Additionally, the PC labs are used for teaching Computer Aided Design (CAD), and for classes in AspenTech or Maptek Vulcan 3D software.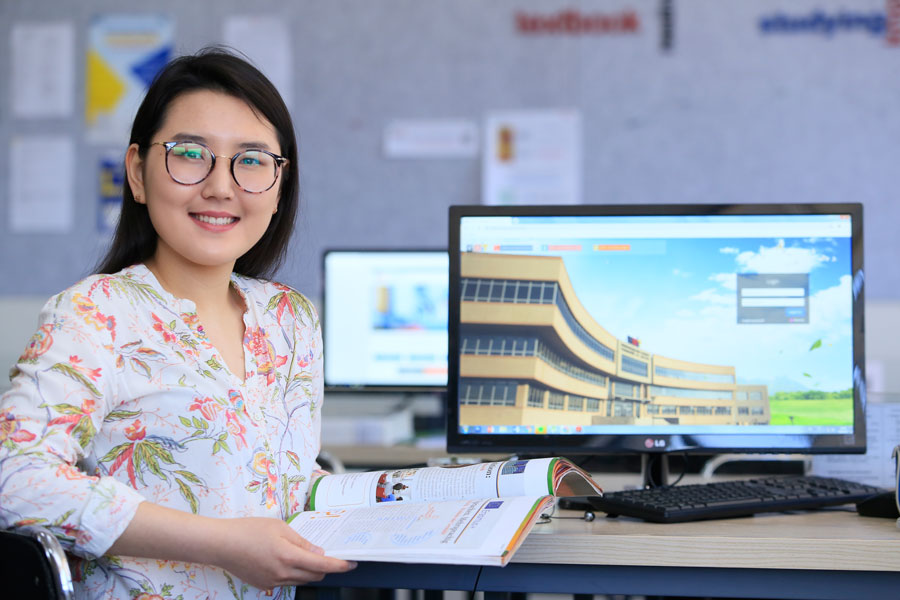 AspenTech and Maptek Vulcan 3D software:
GMIT students have access to
AspenTech
software - one of the best engineering and construction solutions - as well as to
Maptek Vulcan 3D
, a software for advanced 3D geological modelling, mine design and production planning. The Maptek three-dimensional mining software converts user initial data into dynamic three-dimensional models, and also provides a complete set of detailed design and action plans. The Maptek Vulcan 12 (latest release) is a great tool for students, who want to acquire the necessary knowledge and skills in mining engineering.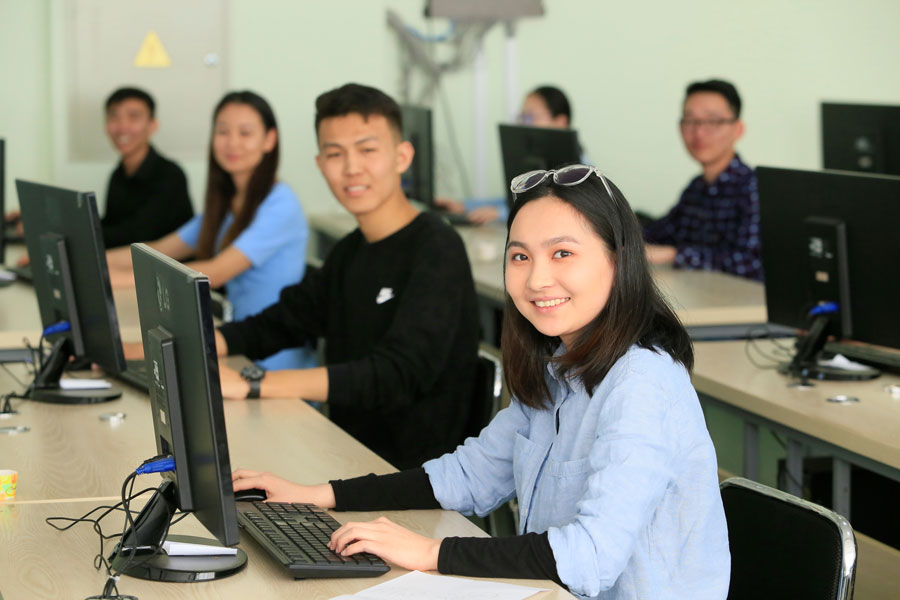 Internet Access and E-Mail address:
Free Wi-Fi is available at all GMIT rooms and buildings, incl. our dormitory. After enrollment, each student will get a personalized E-Mail for accessing the Campus Management System / Student Portal.
Campus Management System / Student Portal:
https://campus.gmit.mn
GMIT has a professional Campus Management System (CMS) in place, so that students can check their schedules, study calendar, and examination results any time and anywhere.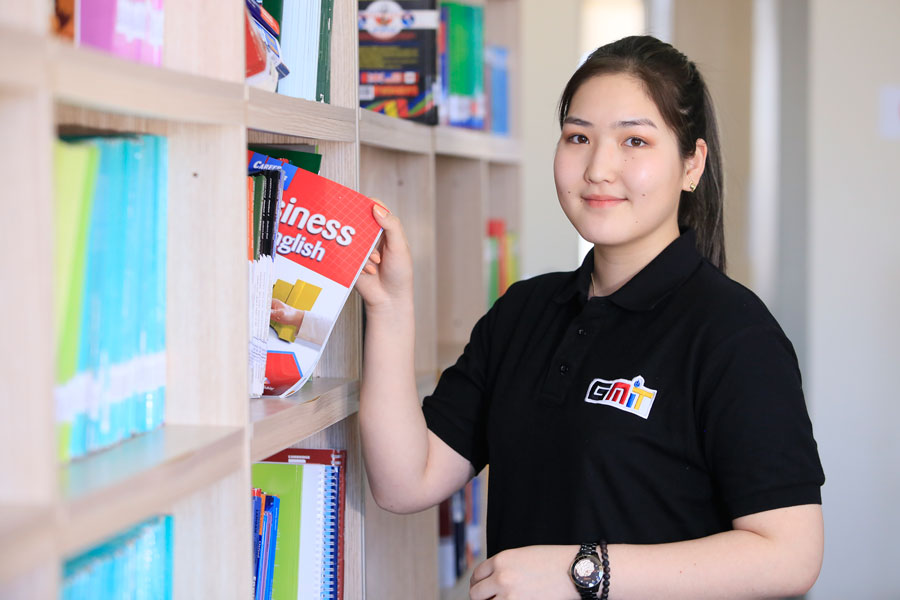 Library:
The GMIT library is open to all students, lecturers and researchers as well as other interested parties. The library has a collection of more than 8.000 books in various subjects: 80% are in English language, 20% are in German or in Mongolian. Since 2018 (fall semester), the library is organized via the IT-based KOHA software, according to the international standard MARC21. To get access to the GMIT online catalogue:
http://library.gmit.mn/
- please click on the link. Additionally, students have entitled to access more than 150 audio sources and several international data bases, e.g. RESEARCH4life, CNKI and other international database systems.
GMIT's modern library has a capacity of 60 seats as well as 10 personal computers (PC) with internet access. In 2020, 25 personal computers (PC) with internet access will be available for supporting student's learning and research experience in the library.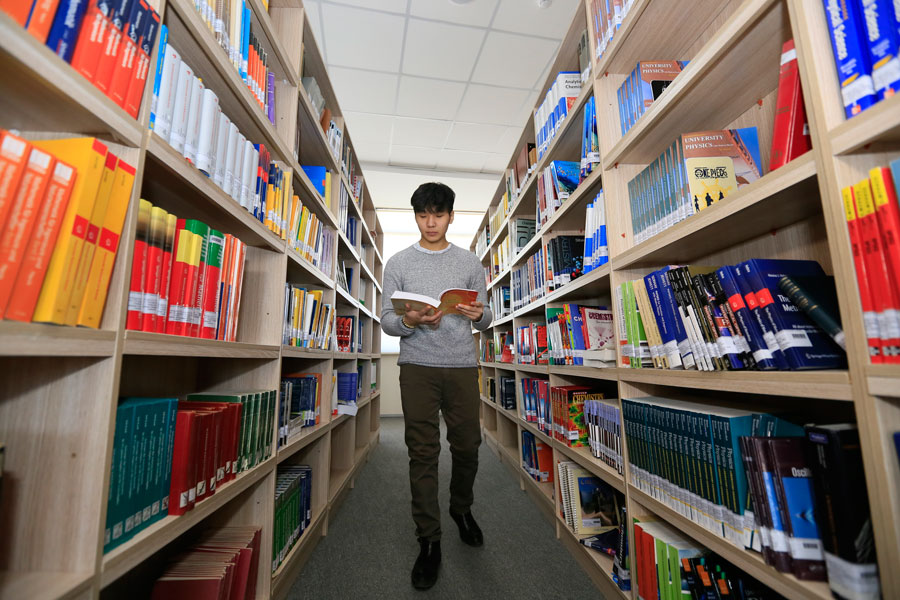 Printed journals and popular magazines like National Geographic, Mining Journal, Mongolian Mining, etc. are available as well. GMIT subscribed to online databases and journals, meant for research and study, e.g. Springer eBook Collection, Springer nature and e-Journal.

OPENING HOURS
Monday - Friday: 09:00 - 22:00
Saturday - Sunday: 10:00 - 18:00

Beyond regular working hours, student assistants ensure library services. The library is closed on public holidays!
If there are further changes to the opening hours, these will be announced on site.

During the semester break:
Monday - Friday: 09:00 - 17:00

Our librarian, Mrs. Batamtsetseg Baasanjav, is happy to support you in your research activities.