Student Council & Alumni Network
GMIT Student Council (SC) was officially founded in 2016. Currently, the Student Council is run buy nine members, and has its office at room 311 (GMIT main building). It's main purpose is to protect students' rights and to support students to become future leaders who are persistent and responsible. The SC members are elected each semester based on votes by GMIT students; the elected members work in the Student Council for two semesters. Each member has a clear defined position with related responsibilities in the council.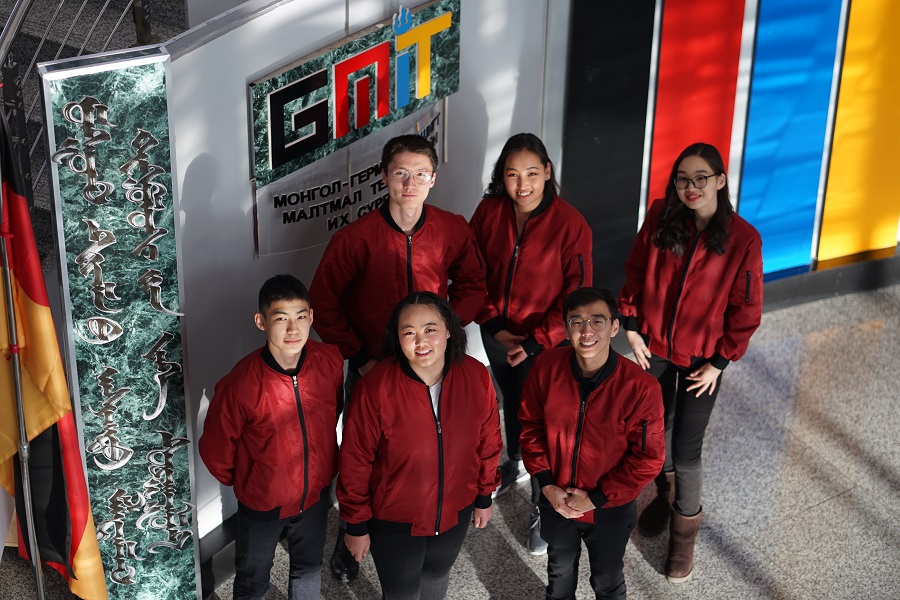 1. President, Baigali.Lkh
lead all meetings and act as a facilitator during discussion
maintain frequent contact with faculty and administration
work on all planning within organizing events etc
conduct and participate in student council sponsored activities/events
2. Vice president, Tuguldur Bayaraa
work with president and treasurer in preparing calendar and budget
work on club activity related problems
give advice to the student council's activities
3. Treasurer, Enkhsanaa. B
oversee the financial administration of the SC
explain all budget to members
report the consumptions
advise on fundraising (coffee corner)
4.Secretary, Yesugen. O
keep an account of minutes at every meeting
keep an accurate account of attendance at every meeting
help maintain student council files
write report of student council sponsored activities/events
5. Representative, Khongorzul.B
improve products that come out from coffee corner
engage customers and listen to their thoughts
follow after coffee corner finance and monthly report to SC
6. Administrator, Belgutei.O
inform students and staff about upcoming events regularly
maintain Facebook and Gmail accounts of Student Council
take survey when necessary
inform student council members meeting date
7. Information Consolidator, Molor.B
archive all files and reports of SC activity
merge, organize and storage all online files of SC
8. Public Relations, Tuguldur Bayartsengel​
manage the spread of information between an individual or an organization and the public
create and manage events (event manager)
receive any matter of complaints and suggestions from dormitory
attend in HUB conferences
Alumni Network:
At GMIT, the education experience does not end at commencement ceremonies. The GMIT Alumni NGO offers several ways to connect with other alumni members and with GMIT staff and students. The alumni network offers Annual Meetings and other intercultural events, as well as career talks and support via the
Career Service
of the Academic and Student Affairs Department. Our alumni are also involved in GMIT's curriculum workshops by providing important information according up-to-date industry demand.
The GMIT Alumni NGO is a non-profit organization established by and for GMIT alumni. It's chaired by
Sainsanaa.A
(class of 2018).