The German-Mongolian Institute for Resources and Technology (GMIT) signed a Memorandum of Understanding with Bolorsoft LLC during the official grand opening for "Chimege" system launch.
Chimege Systems is a startup company, founded to develop artificial intelligence (AI) solutions in Mongolian language. Their goal is to develop and implement AI applications to support human-to-computer interactions. S.Badral, founder of Chimege Systems, highlighted that the launched "Text to Speech/Speech to Text"' solutions have already reached an outstanding accuracy of 96%. In order to improve the recognition rate even further and to develop new solutions for the Mongolian and international markets, Chimege Systems will establish a professional AI research center in Ulaanbaatar.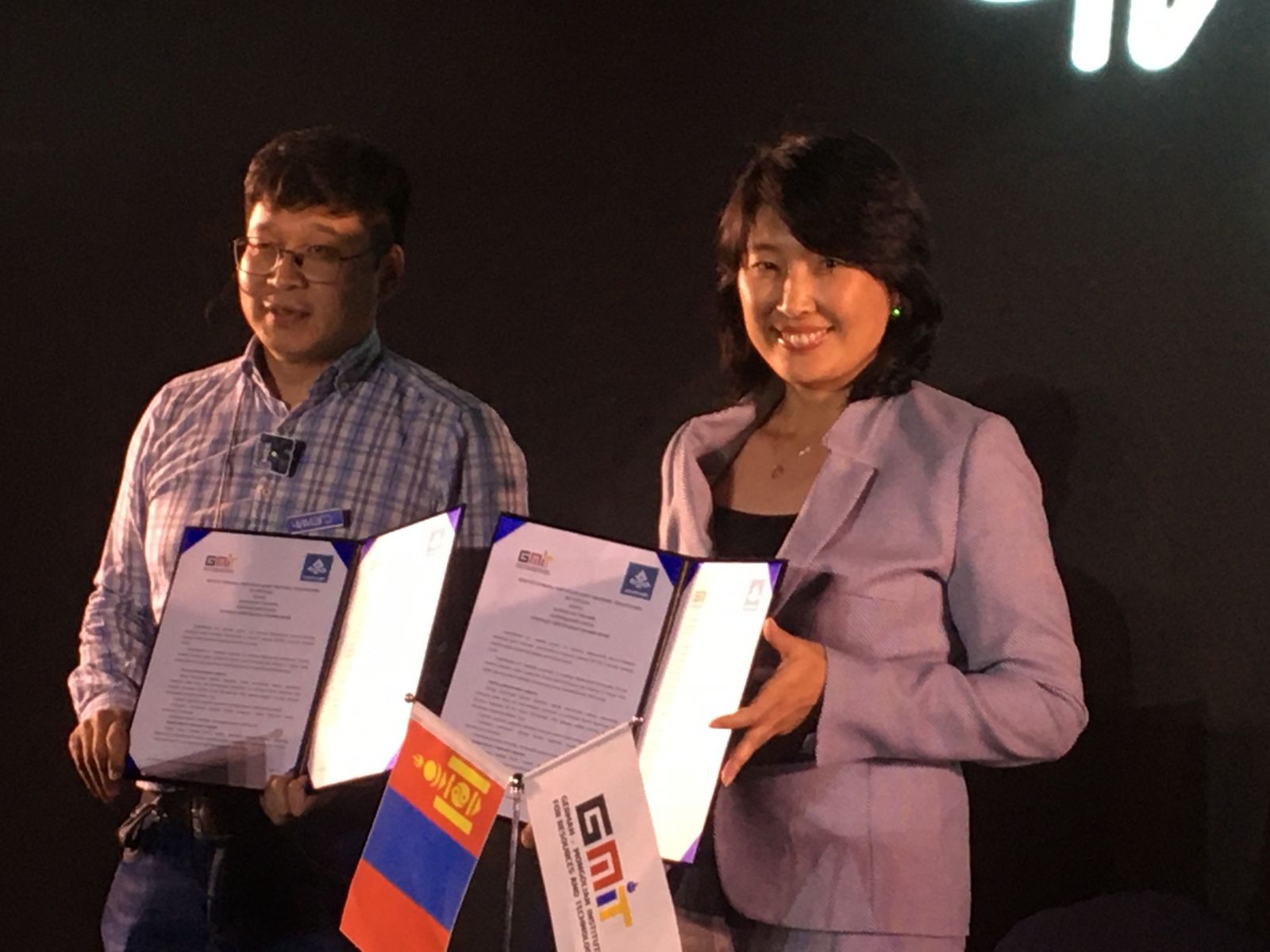 The signed agreement is the first Memorandum of Understanding between the AI company and a Mongolian state university. To the core, GMIT emphazises applied and interdisziplinary research activities in the field of engineering and technology: "As a dedicated research university, our professors and students are very excited about this collaboration, and we will support Chimege Systems and its AI research center to reach the next level", said Prof. Dr. Battsengel Baatar, Rector of GMIT.