GMIT Campus in Nalaikh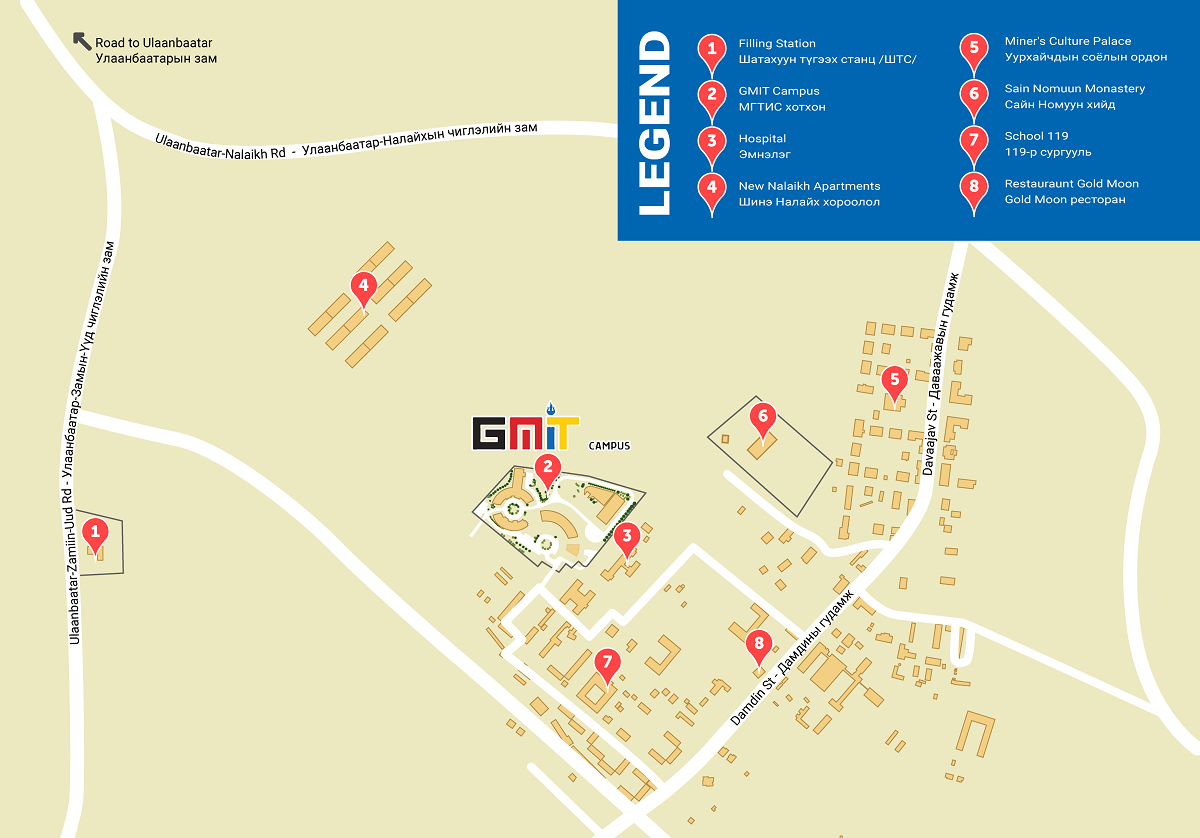 ---
Address: GMIT campus, 2nd khoroo, Nalaikh district, Ulaanbaatar city
Phone: (+976)-7023-2090
E-Mail: office@gmit.edu.mn
Monday to Friday 9:00 am - 5:00 pm
Saturday, Sunday - closed
UB Office in Ulaanbaatar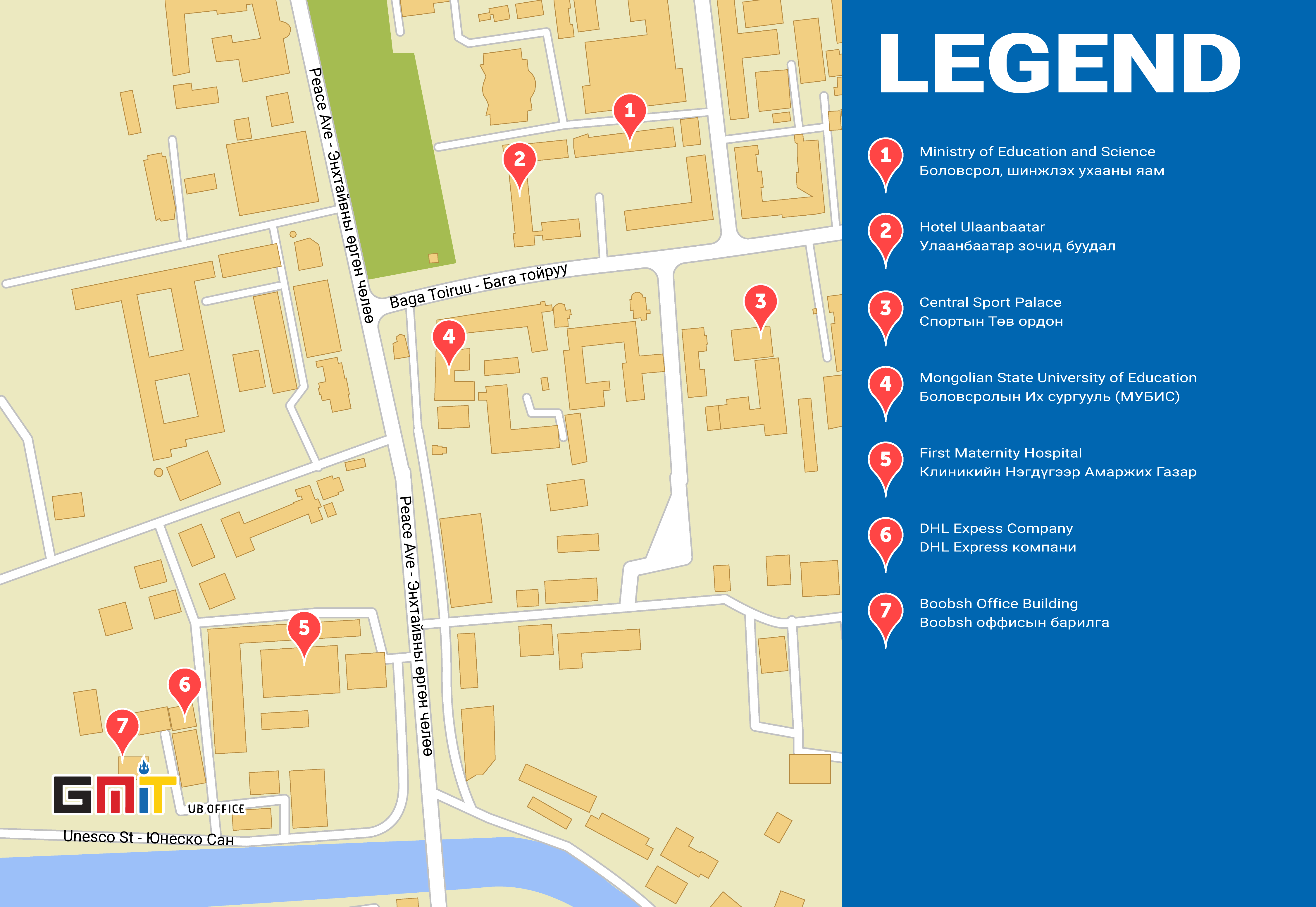 ---
Address: Peace avenue 15/A, BOOBSH Building (2nd floor), 1st khoroo, Sukhbaatar district, Ulaanbaatar city
Phone: (+976)-7000-9973
E-Mail: office@gmit.edu.mn
Monday to Friday 9:00 am - 5:00 pm
Saturday, Sunday - closed
Contact
Dear high-school students,
the German-Mongolian Institute for Resources and Technology (GMIT) is located in Ulaanbaatar's district, Nailakh. You and your parents / guardians are welcome to visit our university with its teaching- and research-facilities, as well as the dormitory and recreation areas, e.g. fitness room, canteen, and cafeteria. We offer a Campus Tour weekly - on each Wednesday afternoon at 3:00 pm. Please send us an E-Mail in advance to set and confirm the appointment. The Campus Tour will be held in Mongolian or English language, according to your request.
Additionally, we would like to invite you to our Open Day event which takes place in spring (March) and fall (November) each year. The Open Day program provides the opportunity to listen to several lectures, and to check-out computer rooms and laboratories as well as the GMIT Student Clubs. Furthermore, you can meet our academic staff in person or you can get in touch with our students. We are happy to welcome you.